The CastleType Newsletter: January 2008
Welcome to the first CastleType newsletter of the New Year. To be honest, I'd rather be designing type than writing a newsletter (even a newsletter about type!). But, CastleType has recently released two new designs that are quickly becoming best sellers, so I didn't want you to be the last to know about them. Introducing: Carisma Light and the new subfamily, Shàngó Gothic, available in four weights. See below for more information, or go directly to the font pages by clicking on the links.
Carisma Light: A New CastleType Original
Carisma Light combines the elegance of classic capitals, the simplicity of clean-cut, geometric lowercase letters and the warmth of sensuous curves, subtle contrasts and sensitively tapered terminals, making it the perfect typeface for an understated, modern, sophisticated look. Supports most European languages; includes small caps, oldstyle numerals, ligatures, arbitrary fractions and much more. (See examples below.) Click on the link at right to go to the Carisma Light font page, where you can view/print a type specimen and glyph chart.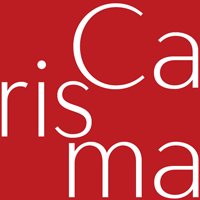 ---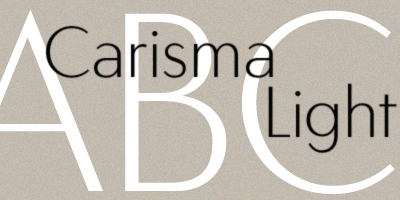 It is difficult to appreciate the subtlety of Carisma on screen. The example at left shows a few letters very large to give you a better idea of the subtle contrast between thick and thin strokes as well as the graceful tapers of letters such as 'C' and lowercase 'g'.
---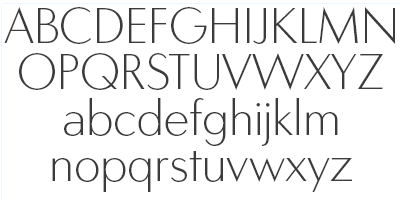 At left, the basic Latin alphabet. Carisma also supports most European languages, including Romanian, Turkish, and many others. Greek and Cyrillic alphabets to be added in the near future.
---

At left, a sampling of Carisma's regular uppercase letters with small caps, as well as oldstyle numerals and small cap monetary symbols. All basic punctuation has small cap counterparts. Small cap numerals are also included, but not shown here.
---

Carisma contains several discretionary ligatures; a few are shown at left.
---

In addition to several basic OpenType features, Carisma gives you the ability to easily type 'arbitrary' fractions, that is, fractions with any numerator and denominator. Some examples at left.
NEW: Shàngó Gothic Family
The ever-popular Shàngó family, CastleType's rendition of Professor F.H.E. Schneidler's classic titling typeface, now has four new members. For the last couple of years I have been working on and off on a monoline version of Shàngó. This design maintains the classic letterforms of the original, but its relatively even strokes give it a more solid appearance, making it appropriate where a more modern, masculine look is needed. Shàngó Gothic supports most European languages, including modern Greek and languages that use the Cyrillic alphabet.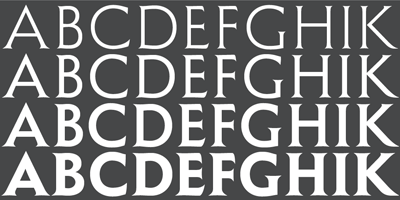 Click above to visit the Shàngó Gothic page. There you can download a type specimen as well as a glyph chart that shows the complete character set.
The four weights of Shàngó Gothic: Regular, Medium, Bold, and Extra Bold.
---

At left: Part of the Cyrillic alphabet in Shàngó Gothic Regular. See the type specimen for the complete alphabet.
---

Just a sampling of the many ligatures and alternate letterforms in Shàngó Gothic.
In the Works: New Weights for Tambor
In the process of updating the Tambor family and making it available in OpenType format, I'm also adding the three missing weights: Regular, Medium, and Bold. The new weights and updates should be available within the next month. The complete Tambor family, as it will look when completed, is shown below. The three new weights are between the Light (top) and Black.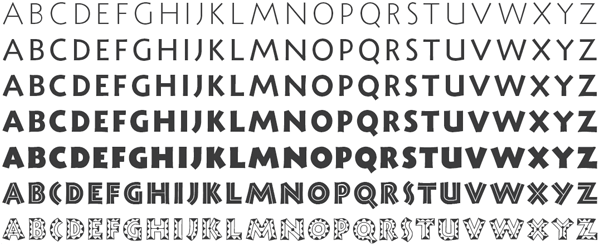 Feedback?
I'd love to hear from you! Please send any questions, suggestions or comments to: feedback@castletype.com