The CastleType Newsletter: July 2008
Somehow, a half-year has passed by already since my last newsletter; but, I've been busy. After a great deal of 'work' ('play' is probably more honest), I'm happy to announce that Carisma now has four new weights (see below) and that the Shàngó family has a dynamic new member: Shàngó Chiseled. See below for more information, or go directly to the font pages by clicking on the links.
Carisma: Now With 5 Weights
As mentioned in the August issue of HOW magazine (page 20), "If you're in need of a sophisticated sans serif font, look no further than type designer Jason Castle's Carisma." Carisma Light was released in December and quickly became a 'Starlet' on MyFonts.com. It is now accompanied by four new weights: Regular, Medium, DemiBold, and Bold. It is difficult to fully appreciate the subtlety of Carisma on screen, so please feel free to download the brochures on the individual font pages. The 5-weight family is available for $135, a savings of $110!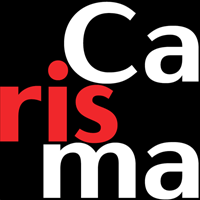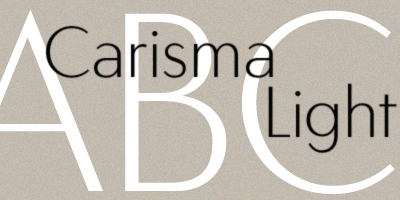 The example at left shows a few letters of Carisma Light at large sizes to give you a better idea of the subtle contrast between thick and thin strokes as well as the graceful tapers of letters such as 'C' and lowercase 'g'. The contrast between thick and thin becomes more pronounced from Light to Bold, as you will notice in the small samples below.
NEW: Shàngó Chiseled
When I first started designing type, one of my early attempts was to see how well I could reproduce the subtlety and elegance of Professor F.H. Ernst Schneidler's classic titling face released in 1936 as 'Schneidler-Mediaeval mit Initialen'. Soon after completing Shàngó, my interpretation of Schneidler's design, I decided it might be useful to have heavier weights, and subsequently added a Medium and Bold. Last year, I went a step further and introduced Shàngó Gothic, which has quite a bit more "meat on its bones" than the somewhat delicate Shàngó 'Classic'. Now, I've gone to the extreme with Shàngó Chiseled. This new design most emphatically embodies the virility and strength of the 'Shàngó' archetype after which it is named. Not surprisingly, the first licensor of Shàngó Chiseled was a major professional sports association. So, for a dynamic, masculine, yet sensitive and refined look, or for a classic stone-cut or embossed effect, the obvious choice is Shàngó Chiseled.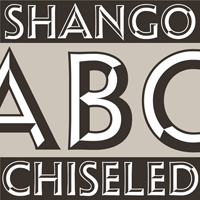 Completed: 3 New Weights for Tambor
The CastleType Newsletter for January mentioned that new weights for the Tambor family were in the works. They are now complete and ready for your enjoyment. The complete Tambor family is shown below. The three new weights are between the Light (top) and Black (fifth line from top). The 7-font family is available for $175 for a savings of $168.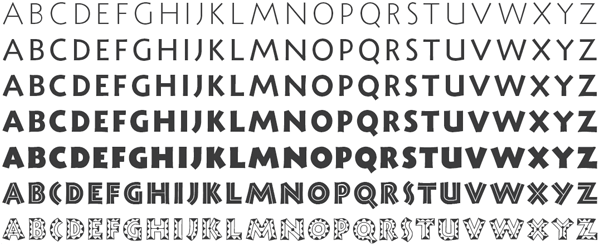 Feedback?
I'd love to hear from you! Please send any questions, suggestions or comments to: feedback@castletype.com