CastleType Library: Modern Fonts

The CastleType library includes a growing number of typefaces that are classified as "Modern", characterized by extreme contrast between thick and thin strokes, hairline serifs without bracketing, and vertical stress in rounded strokes. One of the most commonly used typefaces of this Modern style is Bodoni. (See below for comparison chart.) CastleType offers some charming (and narrower) alternatives. Click on any element below for expanded view, prices, and more.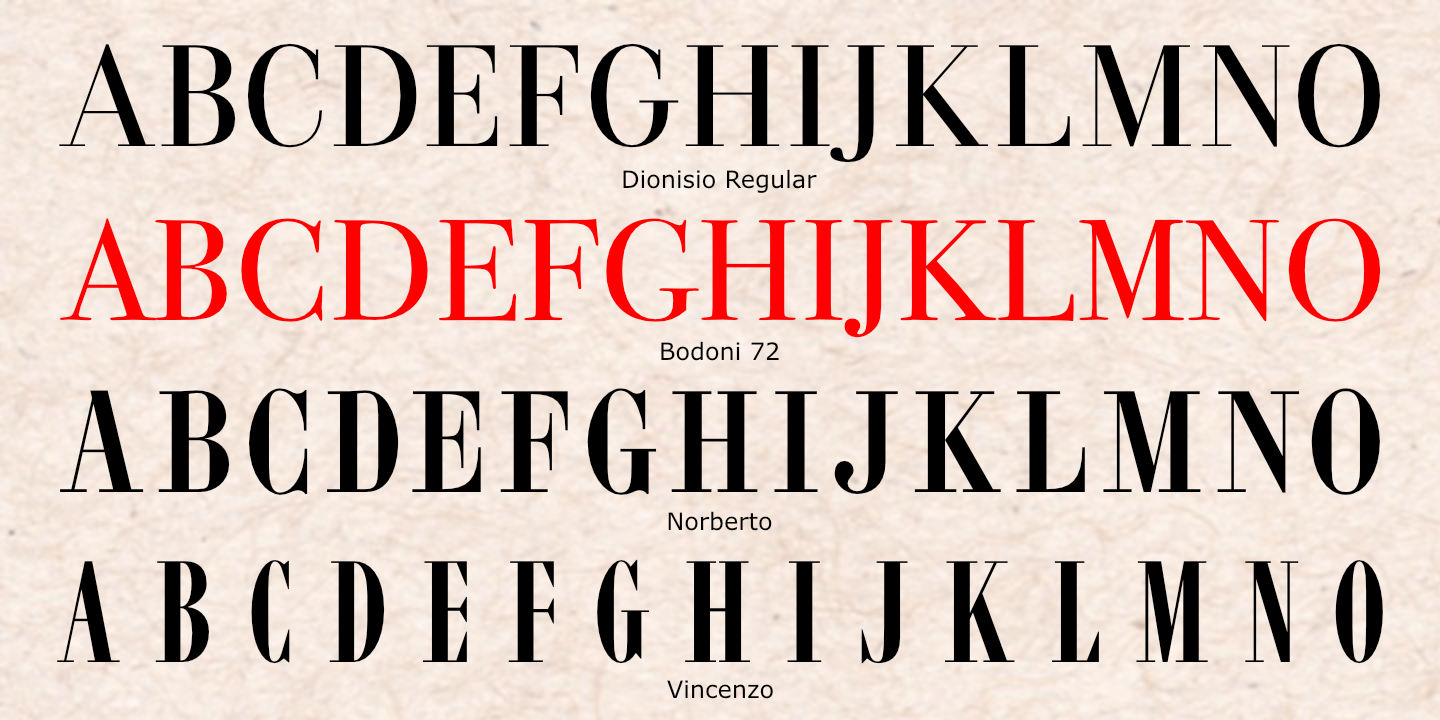 A comparison of three Moderns from CastleType (Dionisio, Norberto, and Vincenzo) with Bodoni 72 (in red).



Dionisio Light


Dionisio Regular


Dionisio Medium


Dionisio Bold


Dionisio Extra Bold


Eden CT Light



Eden CT Medium



Eden CT Bold



Norberto


Norberto Stencil



Ransahoff



Vincenzo